Your Mortgage Made Easy.
Get Your easy, hassle-free digital mortgage here.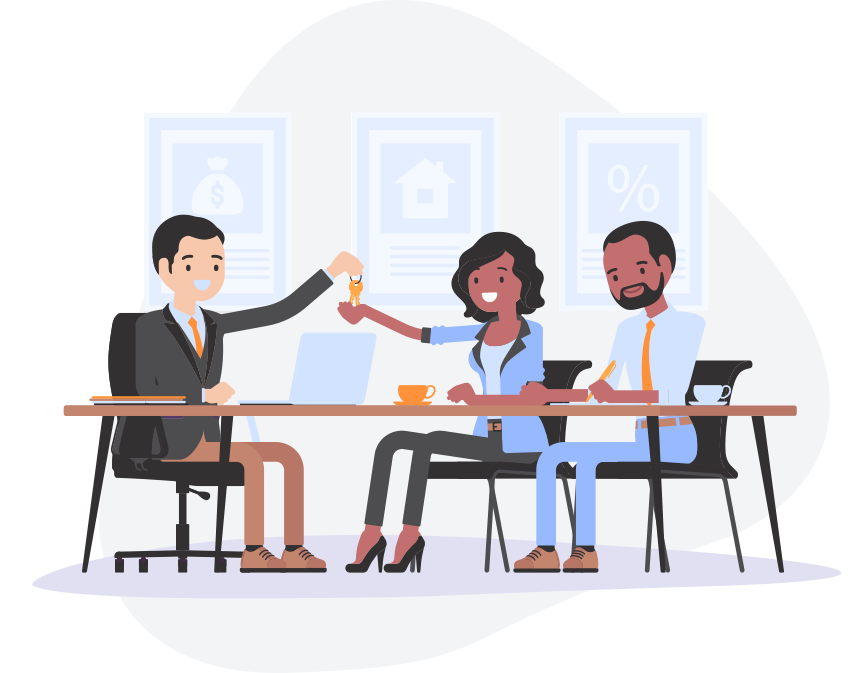 • 2019-02-08 Tisha, Susan, Genevieve, and Luz are the best! I never have to worry about any of my loans when they are with this team. They are honest, intelligent, organized, and great at communicating with me at all times. I absolutely love working with them and will continue to work with them! I highly recommend this team. Patricia L.
Patricia L

Best experience with a mortgage lender. Tisha was highly recommended. Now I know why. Tisha and her team were incredible. They had a very calming influence during a normally stressful process. Tisha worked very efficiently in underwriting my loan and was extremely efficient in the loan doc process necessary to get me the best mortgage she could broker. She also acted as an intermediary on my behalf to circumvent a potential title issue prior to closing. Ican't imagine ever using another broker for any future real estate transaction
S. Stanley

Tisha Borda was excellent in assisting me with my first time buying a house. The whole experience was effortless and not stressful at all. She took care of all the details and expedited everything in a timely matter. I would highly recommend her for anyone looking to purchase a home.
MERCEDES V.

Tisha and her team were very professional; very accommodating; very resourceful; very patient... I would HIGHLY Recommend Tisha Borda!
Laura M.

I have been using Tisha Borda as a loan officer for every house I have financed in the last 15 years. Tisha is the up most professional and always knows how to get the job done. I highly recommend her to everyone I know that is in the market of buying a house.
Ty N.

Although I know that Tisha and Genevieve did a lot behind the scenes to help me I was still surprised at how effortless and quickly the whole process went for the purchase of the new home. Thanks so much to both of you for making my experience so wonderful!
Danette W.

I've worked with Tisha for many years now, she and her team are NEVER a disappointment. They are upfront, prompt and helpful. As a Realtor, I want me clients in the hands of professionals that will provide competitive rates, great service, and listen to their financial needs. The Borda team has always provided those essential elements to each of my transactions. Both my clients and I have been well aware of what is happening and what is to come in each deal.
Paris Davis
Get started with your Digital Mortgage
No hassle, no obligation
Get Started Now!